On August 28th, 2014 Dr. Siscoe and the Office of Student Affairs held the annual All-Staff Meeting. This meeting, occurring every August, gives Dr. Siscoe the chance to address the entire division and layout the 'game plan' for the upcoming year. A highlight from every All-Staff Meeting is the announcing of the DOSA (Division of Student Affairs) Award recipients. These recipients were chosen out of an elite group of nominees to represent their program and office in a specific category. Congratulations to all our recipients! The complete list of DOSA Award recipients can be seen below:
2013-2014 DOSA Award Recipients
Promotion of Public Affairs
SOAR- Bear Essentials: Joe Morris and Matthew Hinken

Distinction in Public Affairs: Dr. Marissa Weaver
Innovation by a Team
Application to Graduate: Rebecca Harbaugh (Chair)
Outstanding New Program or Initiative
The Externship Experience: Dominience Hoelyfield
Outstanding Non-Exempt Staff Member
Outstanding Exempt Staff Member
Outstanding New Staff Member
Dominiece Hoelyfield
Rebecca Harbaugh
Outstanding Graduate Assistant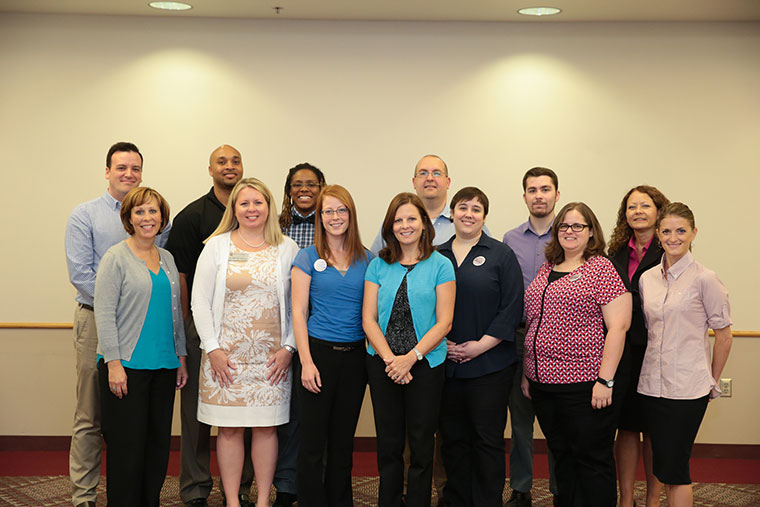 Dr. Siscoe and the 2013-2014 DOSA Award recipients.