Living the Public Affairs Mission
The six students selected for the 2021-2022 Citizen Scholar Award were chosen based upon their dedication to the Public Affairs Mission of the university through coursework, activities, and service-learning opportunities.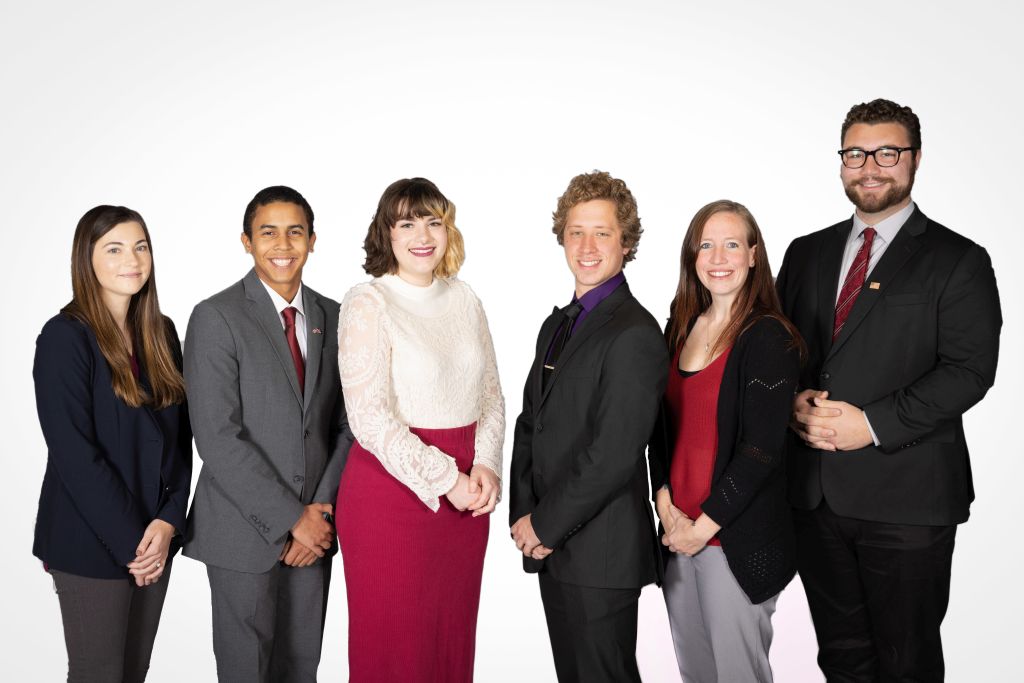 The 2021-22 Citizen Scholars
Diana Dudenhoeffer, senior, Springfield, Missouri
Dudenhoeffer is majoring in journalism. After her graduation in May 2022, she plans to work at a forward-thinking publication that brings together her passions for journalism and sustainability.
Manuel Jose Elivo-Jerez, graduate, Santiago de los Caballeros, Dominican Republic
Elivo-Jerez is working on a Master of Business Administration. He earned a bachelor's degree in international business administration and will pursue a career in his field of study.
Emily Fessler, graduate, Sheboygan, Wisconsin
Fessler is working on a Master of Public Health. She earned a bachelor's degree in anthropology and plans to pursue a doctoral program in medical anthropology or public health.
Cole Howerton, senior, Conway, Missouri
Howerton is majoring in history. After graduation, he plans to enroll in Missouri State's Master of Defense and Strategic Studies program, then use what he learned to serve the Springfield community.
Weston Phipps, graduate, Houston, Missouri
Phipps is working on a Master of Experimental Psychology. He earned a bachelor's degree in psychology, plans to complete a PhD program in clinical psychology, and aims to practice therapy and teach psychology at a university.
Morgan Spoor, senior, Gainesville, Missouri
Spoor is in the nursing completion program for registered nurses. Upon completion, she plans to get a master's degree at Missouri State and become a flight nurse.